6 Tips for an Efficient and Effective Call Center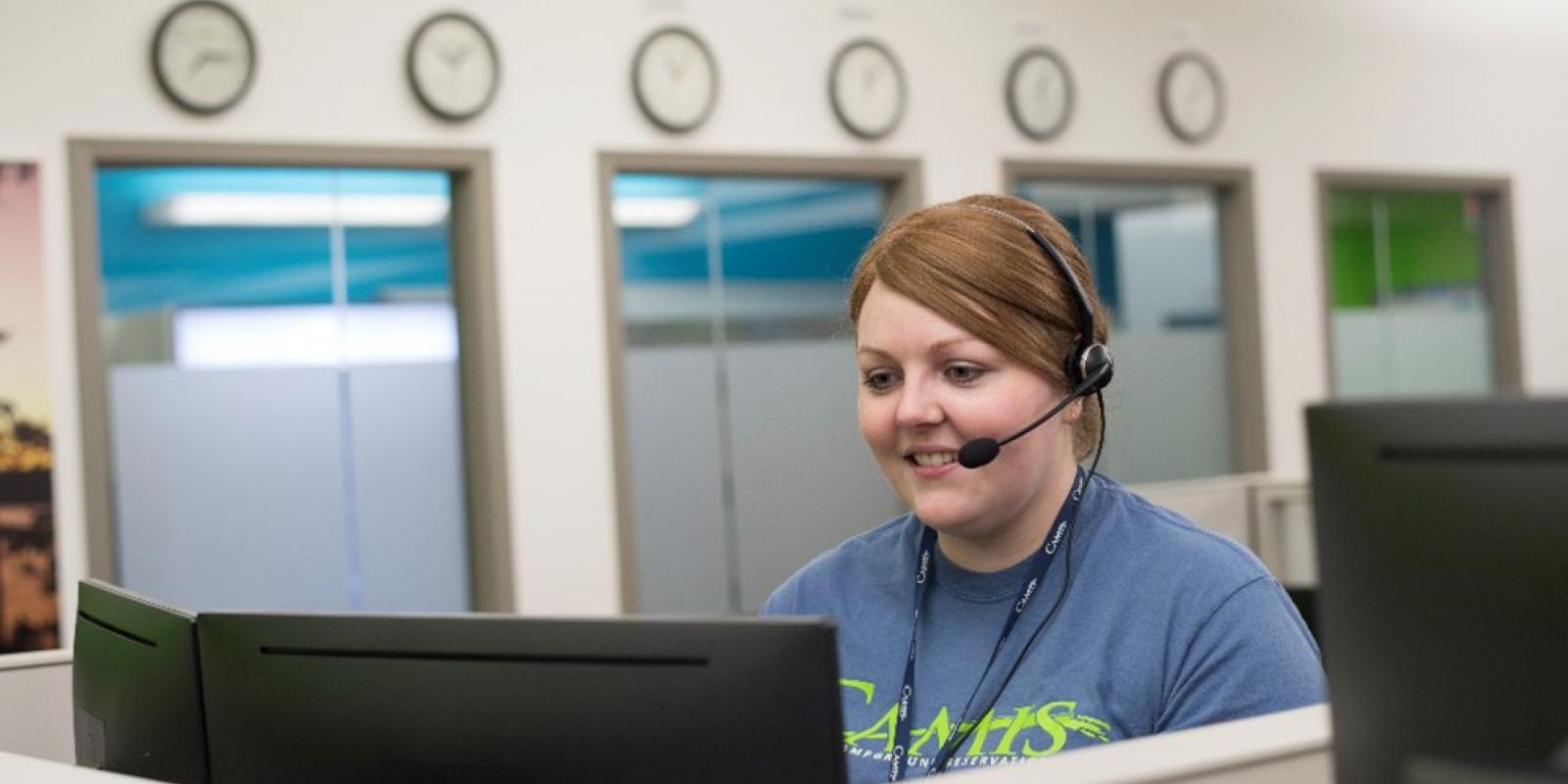 1. Hire a call center which has an in-house call center team
Over the past 20 years organizations have been known to increasingly outsource the call center to countries that are notorious for over working and underpaying employees. This approach has been exploitive of hard-working people and has also compromised quality and produced a false sense of value.  We know that happy, well paid call center agents provide the best customer experience and return on your financial investment. These agents take pride in their work, are excellent communicators and can relate culturally to your products and services. Camis has multilingual call centers located in the United States and Canada and are pleased to welcome back many of our seasonal agents each year and provide flexible jobs all year through for many others.
2. Ensure your brand is reflected throughout the call center experience                     
Most call centers represent more than one business and can struggle with the need to flawlessly step into the roll of being the foremost authority on your organization. Your call center should work with you to build a robust library of tools and resources to answer any question or needs which arise from a caller. This resource center is most effective when it is digital and keyword searchable.  When your customer calls in, they should feel that they are talking directly to you.
3. Training is a must
Often call center jobs attract quality people who want temporary, seasonal, flexible work or are wanting to gain experience to grow their career; consequently, training is ongoing and of highest importance. With more employees working remotely, your call center may also be comprised of remote workers and will need training remotely as well. Investing in training always pays dividends.
4. 

Monitor for quality
Ongoing monitoring for call quality is the best way to ensure your brand is properly represented and callers receive the best service possible. Monitoring ensures the caller is being respectfully and efficiently serviced and the call center employee receives the coaching and support for their own success.
5. Embrace leading edge technology
Your call center should be equipped with robust functionality, data management, and reporting. Camis uses Genesys Cloud which puts the power of interactive voice response technology to work, directing calls and minimizing wait times.
6. Ensure data security
Data security is often not talked about by call center providers but is a critical component to the service. With so much information being exchanged, you must have the confidence that data is well managed and secure. Your call center is not only managing personal contact information but also financial information. Part of data security is also well screened employees who have been security checked, this is especially important when working with government contracts.

Camis has been providing call center services for our clients since 1998. We believe a call center should provide prompt service with minimal wait times; always aspire for a satisfied outcome, which means completing transactions accurately, having the answers, and referring calls appropriately, and be fully engaging with the caller, acknowledging customers as individuals with individual needs, and always showing appreciation of their business.
Categories
https://www.camis.com/news/6-tips-efficient-and-effective-call-center

Tech News

https://www.camis.com/news/6-tips-efficient-and-effective-call-center

Other News