Camis's Growth Over the Past Year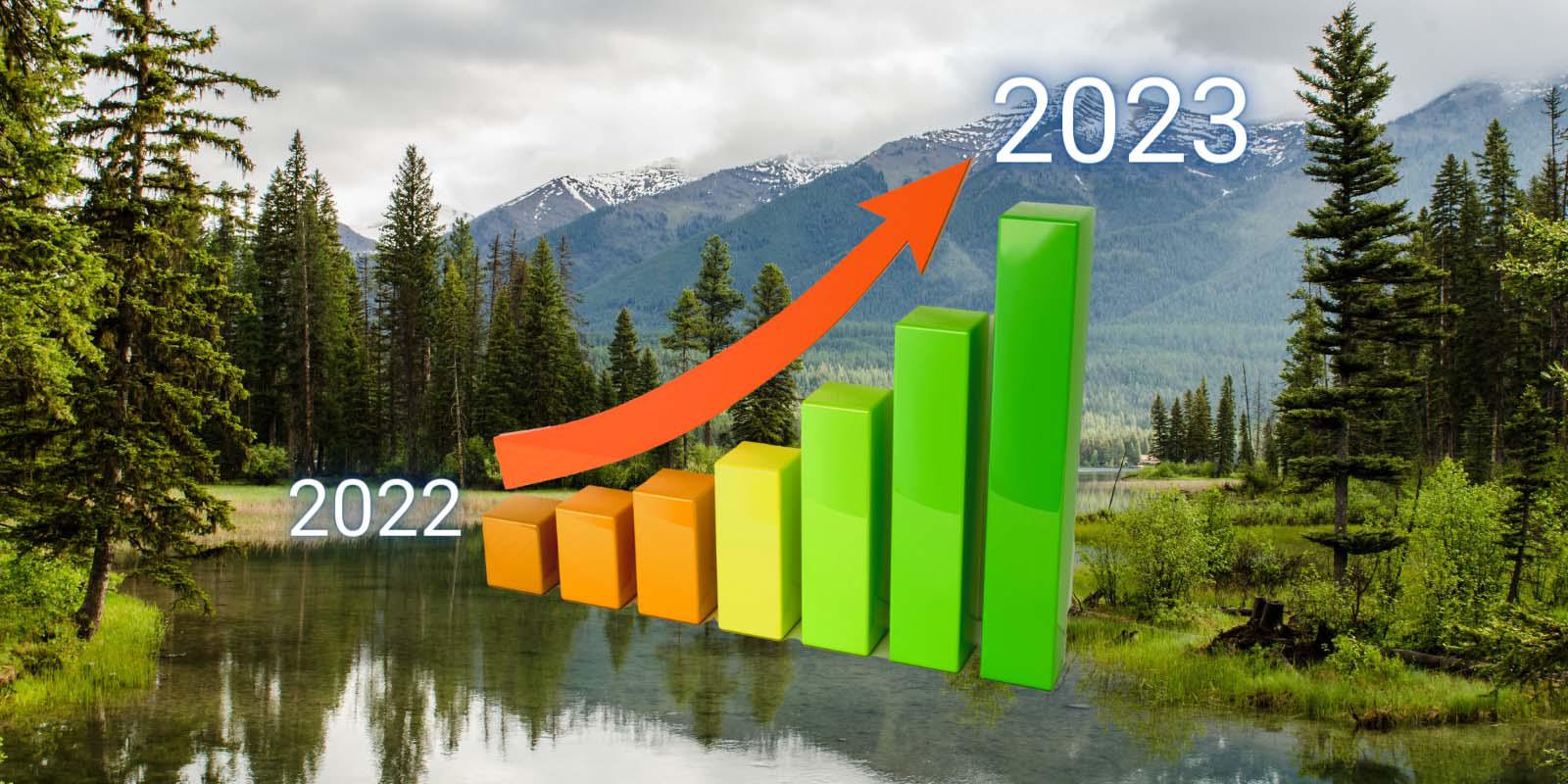 Camis is carrying the momentum forward from an exciting 2022. Last year, Camis saw a transition in ownership, new leadership additions, innovative solutions, and key client growth. Let's take a closer look at the product, services, staff, and client divisions and their distinctive success in the past year.   
Product

 
Camis loves getting people outdoors. In 2022, Camis processed over 3.6 million advance reservations for our clients, proving Camis software can perform under pressure and respond appropriately to high-traffic situations.  Camis provides a diverse array of solutions as 79% of the reservations were for overnight camping, 17% for day events or parking spots, 3% for cabins and equipped camping, and the remaining reservations for marina/buoy bookings and storage.  Our product teams work hard to provide ongoing support to our clients, so their systems operate at peak performance.  In 2022, our product teams led 187.5 hours of webinars, produced 50 hours of videos with over 8,000 views, created 46 client-facing "Tips from the Trainer" and worked on 1,753 pages of user guides. 

Before developing products, Camis listens. That's why the product team conducted over 150 hours of end-user and stakeholder interviews to better understand our users' needs and opportunities for innovation. In total, our teams developed over 55 new features and major improvements this past year. 
Our configuration team successfully delivered over 57 major projects and completed over 3000 tickets across 26 clients. Seven clients were onboarded to Camis 5 software and the Camis product teams ensured a seamless transition that included custom branding, web content, and confirmation letters. These are only some of our product division's successes in 2022, and we can't wait to see what 2023 brings. 
                
Services

 
Camis ensures our call center is fully prepared to handle increased operations during our busier season. From May to August 2022, we employed a total of 230 highly trained call center staff to meet the volume demand. Our call center employees handled approximately 585,000 interactions which accounted for almost 61% of the 820,000 total interactions in 2022.  

Our help desk team supported company growth by solving 542 support tickets for new clients. The average talk time for Help Desk calls has decreased by 23 seconds per call from the previous years, allowing end users from the agencies we support to return to their work quicker. Lastly, our pre-existing clients saw similar or fewer support incidents than in previous years, as we continue to see results of the improvements to our software solution, Camis-supplied hardware, and network capabilities.  
 
Staff

 
Camis watches talent grow. We provide our team with professional development opportunities as well as training and mentorship for career advancement. In 2022, Camis facilitated 49 promotions across all offices. Throughout last year, the Camis social club hosted over 21 diverse events to promote a healthy, fun culture and provide more opportunities for our team and their loved ones to connect. Lastly, we added 17 new, full-time hires to our growing team throughout various departments and saw a record-high headcount of 370 staff this past year.  
 
Client

 
Camis had a perfect record when it came to securing new sales opportunities. In the past 12 months, Camis was successfully awarded contracts for four new clients. Camis strives to maintain healthy and growing relationships with our clients. In addition to our new clients, we also renewed contracts with three of our existing clients.   

                
As Camis reflects on a successful 2022 full of milestones, we look forward to the growth and success we envision for 2023. In 2023, we expect to see a busy peak season ramp-up for our clients, more improvements and features, measurable operational goals that move the Camis team forward, and the release of an innovative product strategy.   
Categories
https://www.camis.com/news/camiss-growth-over-past-year

Tech News

https://www.camis.com/news/camiss-growth-over-past-year

Other News