How Camis Helps Students Balance Work and School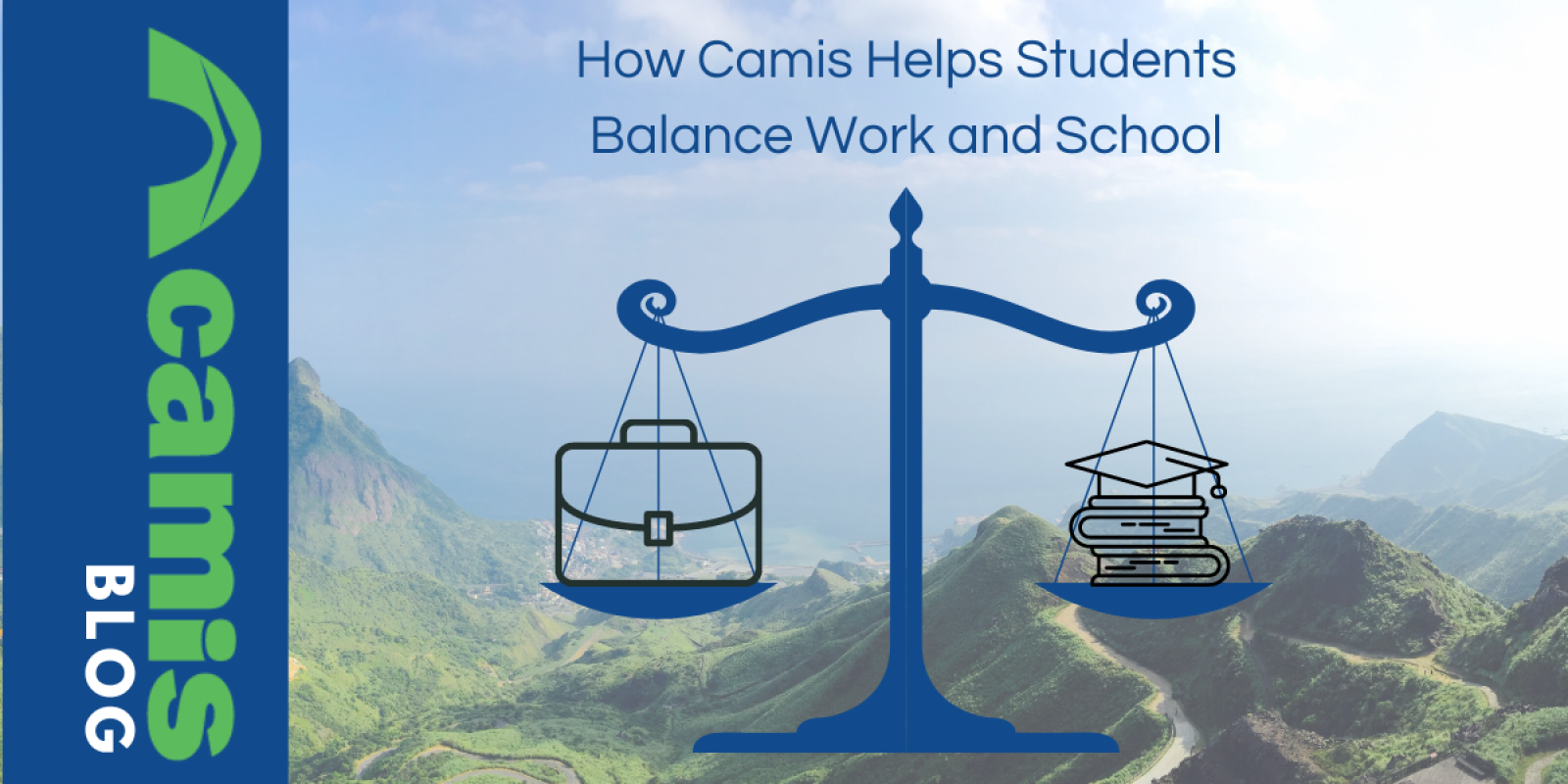 How Camis Helps Students Balance Work and School 
Camis is an inclusive community that embraces diversity and celebrates how unique perspectives and experiences bring innovation to our company. Our in-house call center employs many part-time employees who are also enrolled in school. At Camis, we understand the importance of supporting students in their educational pursuits while providing them with valuable work experience, as well as supporting these students to balance their work in a way that lets them succeed in both their education and career.
 
Work around your availabilities.
One of the biggest factors that contribute to this balance is how well traditional school schedules align with Camis's busy seasons. The call center is at its busiest from the May long weekend to Labor Day weekend, which means that students who are looking for summer work are in the right place, as we can typically offer full-time hours during the summer.
Outside of these dates – we offer part-time hours based on each individual student's availability. Camis schedules service staff within their given availability, which supports students fine-tune their work-life balance while providing a way to create income while focusing on their studies and prioritizing their education. 
Flexible scheduling and opportunities.
Camis also offers scheduling tools and flexible opportunities. Employees are given autonomous tools to manage their schedules; once team members receive their schedules, they are free to trade, pick up, or request to give away shifts as they would like. Staff members are given access to a live messaging platform amongst team members where they can make any swaps they want, post any hours they are interested in picking up, or post any shifts they want to give away when academic workloads are heavy. Once two people agree on a shift swap, the process is facilitated automatically without involving management. Time off requests open 3 months before the date, so students can easily request important time off for exams, tests, or other academic milestones.
Leadership that encourages a healthy balance.
Call center leadership is sensitive to providing a healthy balance of work and education. We encourage our staff to request to go home early whenever needed during their busy school semesters or ask for extra breaks.
Camis puts a lot of emphasis on letting our part-time and seasonal staff influence their schedules and work times.
We want to help our employees find the right balance that works for them, so they can succeed in school and achieve great work for Camis!
Categories
https://www.camis.com/news/how-camis-helps-students-balance-work-and-school

Tech News

https://www.camis.com/news/how-camis-helps-students-balance-work-and-school

Other News